PowerClues.com is your trusted source for all things related to power solutions, including batteries, chargers, solar power, and more. Our team's commitment to delivering the most reliable and informative reviews is unwavering. Below, you'll discover our stringent review process that ensures accuracy, impartiality, and relevance:
In-Depth Analysis of User Reviews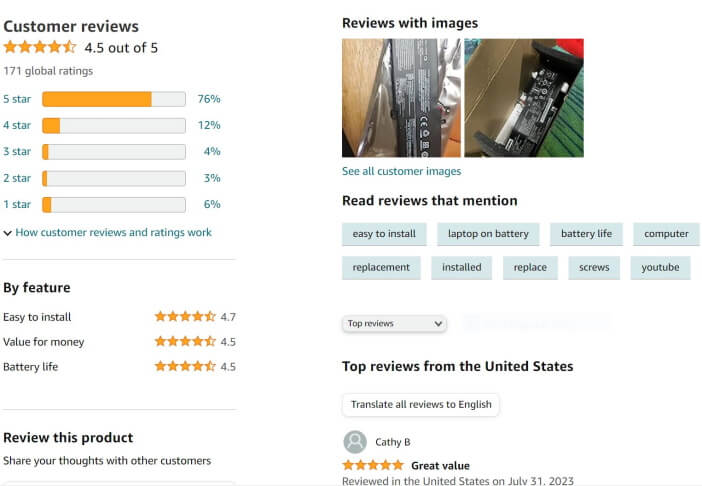 At PowerClues.com, we don't merely read user reviews; we immerse ourselves in them. By extensively scouring through consumer feedback, we gain valuable insights into real-life experiences with power solutions. This approach helps us provide you with reviews that truly resonate with your needs.
Comprehensive Examination of Products and Brands
Our understanding goes beyond the surface. We delve into both the product line and the brand history, particularly focusing on power solutions like batteries, chargers, and solar power systems. This thorough investigation empowers us to assess the product's quality, innovation, and consistency over time.
Assessing Various Situations and Configurations
Power needs vary widely, and so do our reviews. We take into consideration all possible scenarios and configurations, whether it's a portable charger for travel or a full-scale solar power system for a home. This comprehensive approach ensures that our reviews cater to a broad spectrum of users and applications.
Evaluation of Pricing and Market Position
Our analysis doesn't stop at features and benefits; we delve into the product's pricing strategy and market positioning. By doing so, we offer a nuanced view of the value proposition, ensuring you receive the best insights into cost-effectiveness and relevance within the power solution market.
Your Voice is Important to Us
We value your feedback and take it into serious consideration. Your insights, comments, and suggestions are integral to shaping our reviews and content. We encourage you to engage with us, as we continuously strive to align our content with your preferences and needs.
Rigorous Research Before Publishing
Nothing gets posted on PowerClues.com without going through meticulous research. Our team of experts ensures that every piece of information, every analysis, and every conclusion is founded on thorough investigation and unbiased evaluation.
Independence from Sponsorship Influences
Our integrity is non-negotiable. We do not accept sponsorship fees, ensuring that our reviews are free from commercial influences. You can trust that our recommendations and insights are solely for the benefit of our readers and free from bias.
Empowering You with Knowledge
PowerClues.com is committed to guiding you through the complex world of power solutions. Whether it's batteries, chargers, or solar power systems, our in-depth reviews are designed to empower you with the knowledge you need to make informed decisions.
Join us in our pursuit of excellence, transparency, and innovation in the power solutions industry. For any inquiries, thoughts, or feedback, please contact us.
As an Amazon Associate, I earn from qualifying purchases.
Engineer Nolan Miles
Founder & Team Leader
PowerClues.com